At DME, we offer some of the most interactive entertainment & event experiences you will find anywhere throughout Jacksonville, Northeast FL, and Southeast GA! Check out our DJ/Emcee services and fun photo booths!
At DME Services & Rentals, LLC (or simply "DME"), we're on a mission to provide musical services and photography in a fun, interactive way that enhances the atmosphere of all social events. We stand firmly by our core values,- Accountability, Dependability, Reliability, and Professionalism – and our clients benefit from knowing that we're fully dedicated to making their event a success that they'll remember for years to come!
Our journey began around 2014, when our founder, Dametris McGee, and his family moved from Milwaukee, WI to Jacksonville, FL on sheer faith and determination. Dametris then spent the next decade working with the top DJs and emcees in the entertainment industry, building contacts, fostering relationships with vendors and clients, and growing an expansive network.
In addition to our interactive 360 booth photo and Magic Mirror rentals, we offer top-rated disc jockey (DJ) and emcee services, as well as equipment rentals that include uplights, cold sparks, a fog machine, an inflatable enclosed tent, and more!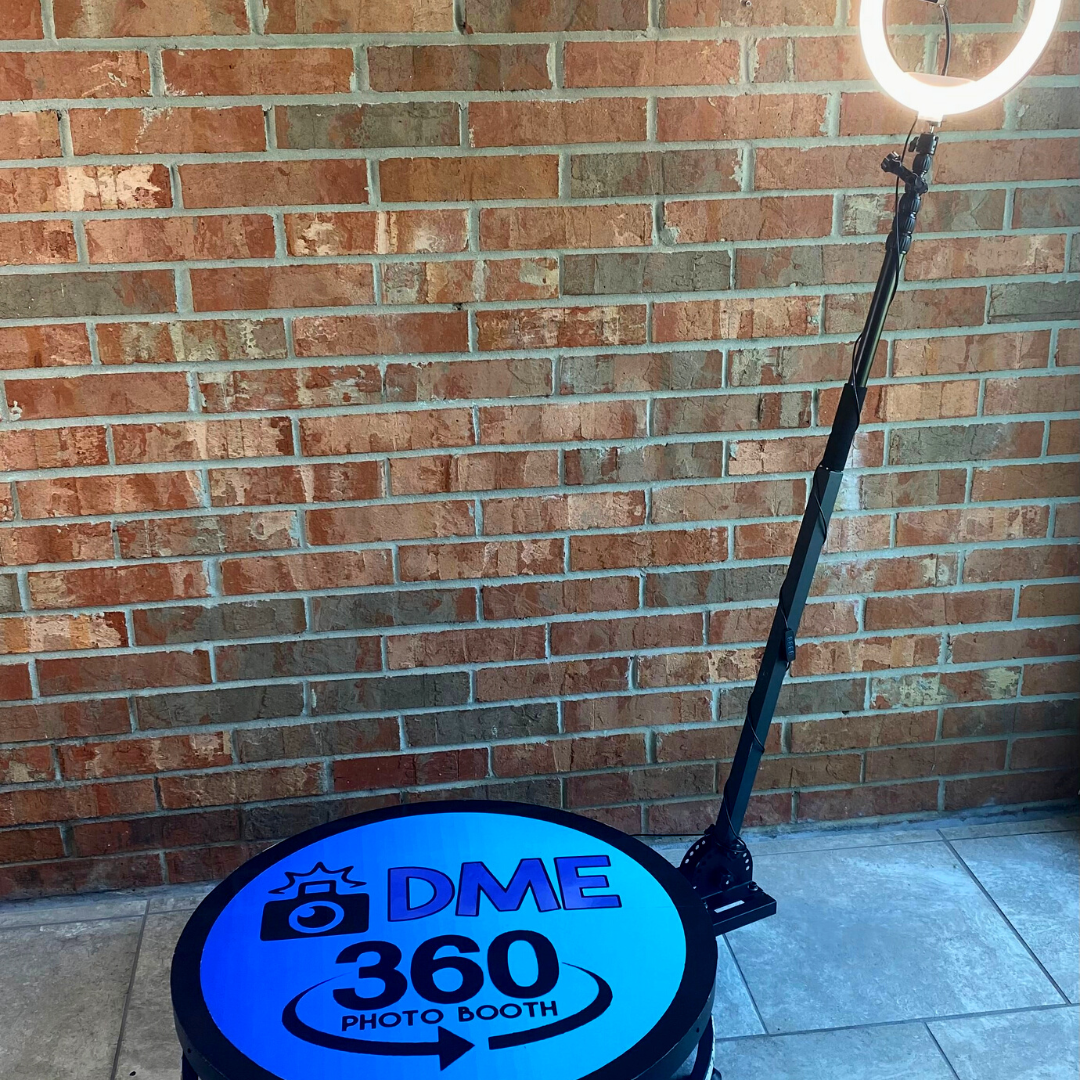 The trendiest and hottest item currently in the market, the 360 Booth consists of a standing platform and a motorized selfie stick with lighting that circles the platform.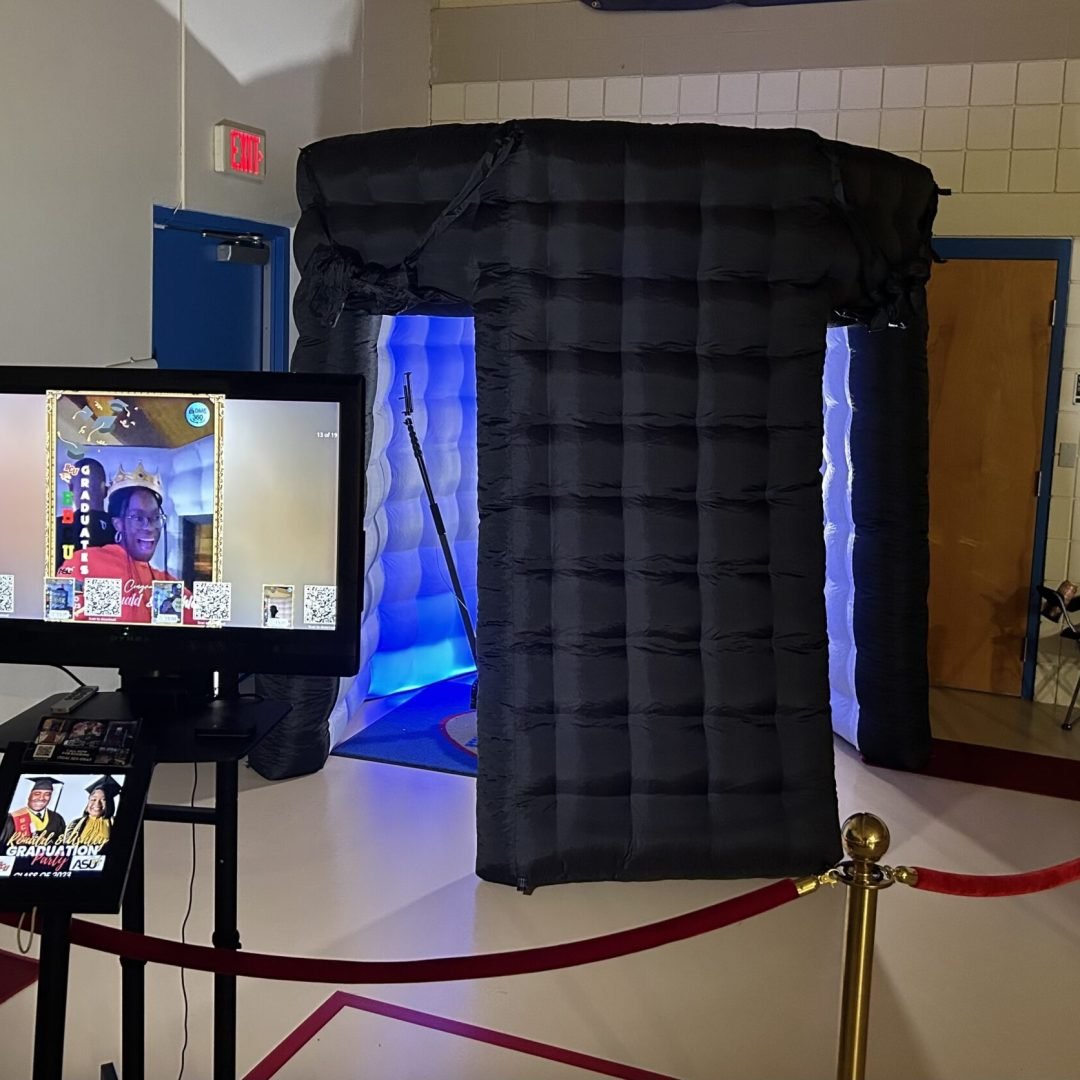 The inflatable tent is an enclosed tent with multicolored strobe lighting used to eliminate the background during recorded video clips and pairs perfectly with our 360 Booth!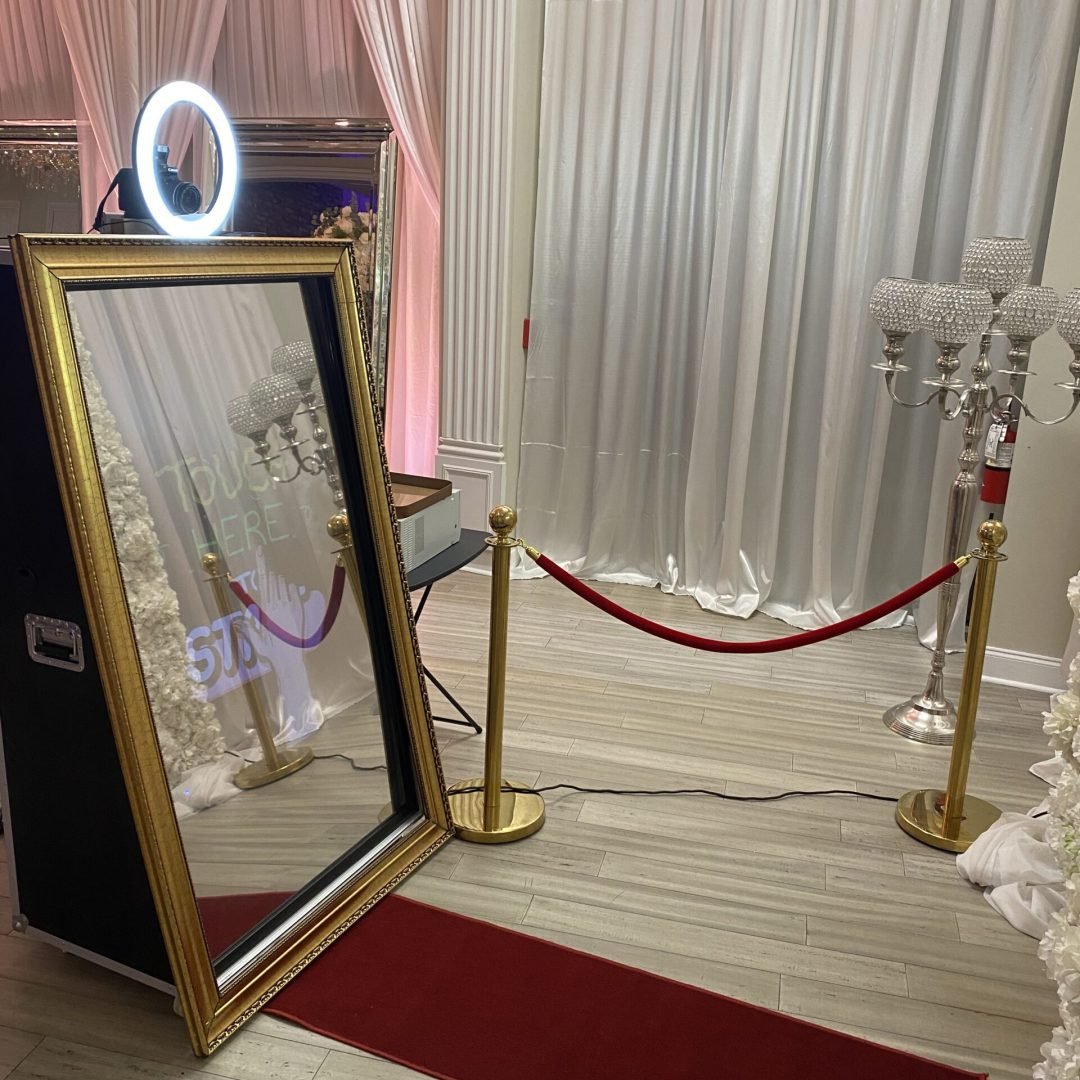 Looks like a full-length mirror but is actually a touch screen with various animations allowing for interactive snapshots and customizable photos that can be printed for keeps!